We launched on April 19th, 2021, and we are growing fast!
For September 2022:
We had 180,000+ visitors and 224,000+ pageviews.

That is up 21% over the previous month.
That is up 822% over the previous year.

Traffic from Google is growing fast and was up 30% month over month. This is what we want to keep seeing as that channel grows. It can take ~3 years to rank for competitive Google searches.
We are global and aimed at English-speaking readers.
All our book links are smart and based on a person's location. So if someone is in the USA, we load bookstores in the USA, in the UK, we load UK bookstores, and so on (for every country worldwide).
Traffic is spread out, and here is a sketch:
51% USA
11% UK
5% Canada
4% India
4% Australia
25% from the rest of the world (all English speakers)
Per Google Analytics, what are our reader demographics?
Gender:
Age (Google doesn't collect data for those under 18):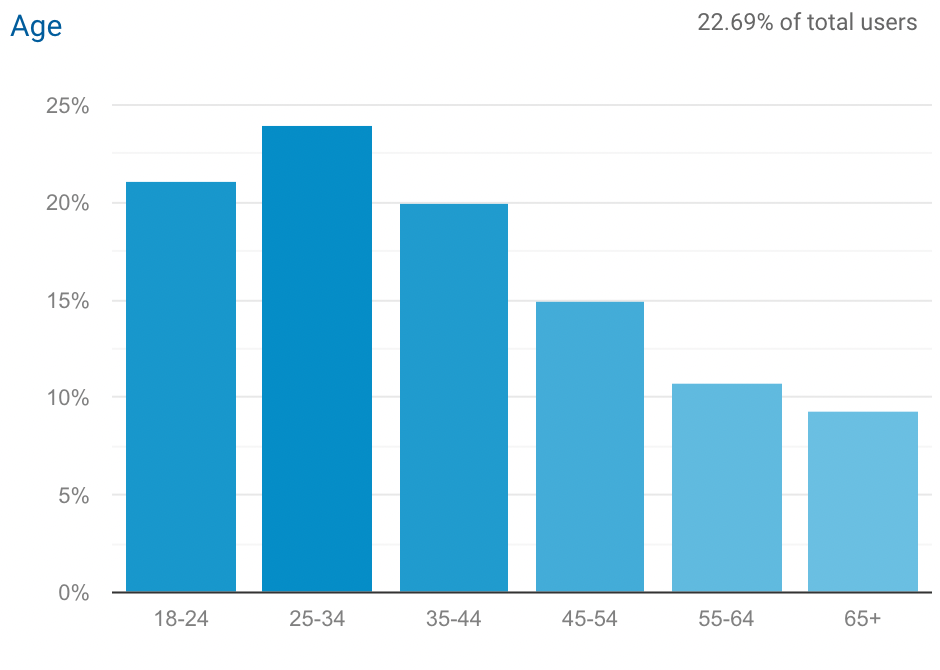 Feel free to email ben@shepherd.com if you have any questions; I'm an open book and always trying to update this FAQ with more info.